Putting cash back into traders' pockets!


Forex Broker News
You can find and read the latest news and press releases from all of our partner brokers here.

Tuesday 17th of February 2015
As a result of the recent decision on the 15th of January, 2015 by the Swiss National Bank (SNB) to remove the peg on the EUR/CHF pair the market in general has expressed concerns regarding the stability of other pegged currencies.

In order to protect our clients and mitigate their exposure to unnecessary volatility, IC Markets have decided to increase the margin requirements in the following exotic pairs. The margin changes will take effect at 12:00 platform time on Monday the 23rd of February, 2015.

This change will impact all clients with existing open positions.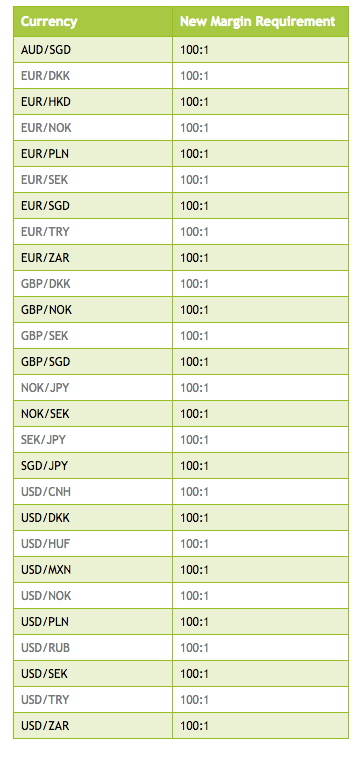 IC Markets recommend that you review you existing open positions or deposit additional funds to ensure that your account is not subject to liquidation once the margin change occurs.