Putting cash back into traders' pockets!


You are here: Forex Broker CashBack » Forex Broker News » IronFX Global 60% New Year Cel...
Forex Broker News
You can find and read the latest news and press releases from all of our partner brokers here.

Friday 2nd of January 2015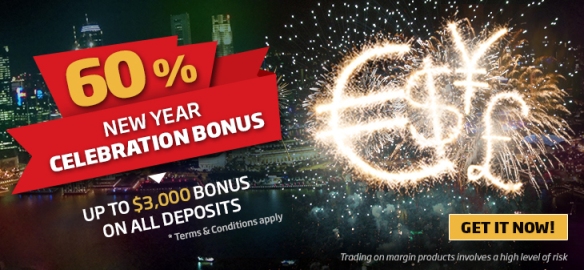 IronFX Global is rewarding new and existing clients with UP TO $3,000 BONUS on all deposits!

Bonus on all deposits!
Zero charges apply on all deposits and withdrawals!
This exclusive promotion is available for a limited time only, starting from 00:00 (GMT+2) on 2 January 2015 and finishing 23:59 (GMT+2) on 31 January 2015

Claim your 60% NEW YEAR CELEBRATION BONUS NOW and boost your trading potential in the world's best trading environment provided by IronFX, the Global Leader in Online Trading.