Putting cash back into traders' pockets!


You are here: Forex Broker CashBack » Forex Broker News » Christmas Holiday Schedule 2014
Forex Broker News
You can find and read the latest news and press releases from all of our partner brokers here.

Tuesday 23rd of December 2014
Orbex would like to bring to your attention that due to the upcoming holiday the following market trading hours schedule will be applied:

Departments operating hours will be affected during the seasonal holidays. Backoffice and Support Department working hours will be from 08:00 AM to 00:00 Cyprus (GMT+2) time 24th Dec - 2nd of Jan.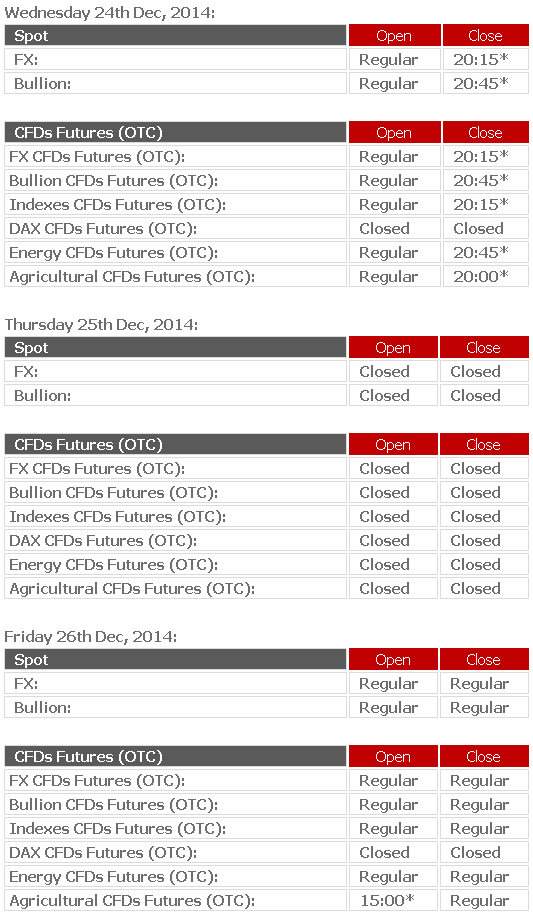 • All times and dates mentioned above are in Cyprus Local Time (GMT +2).

• Please be advised that on holidays a low trading volume and illiquidity; high spreads and volatility in markets are expected.