Putting cash back into traders' pockets!


You are here: Forex Broker CashBack » Forex Broker News » Market Trading Hours - Christm...
Forex Broker News
You can find and read the latest news and press releases from all of our partner brokers here.

Wednesday 17th of December 2014
The team at Pepperstone wish you a Happy Holiday Season and a Prosperous New Year.

Throughout the festive period, our 24 Hour Emergency Trading Desk will operate as usual. However, our customer support and funding hours will be reduced. Automated funding on the EDGE servers will operate as normal.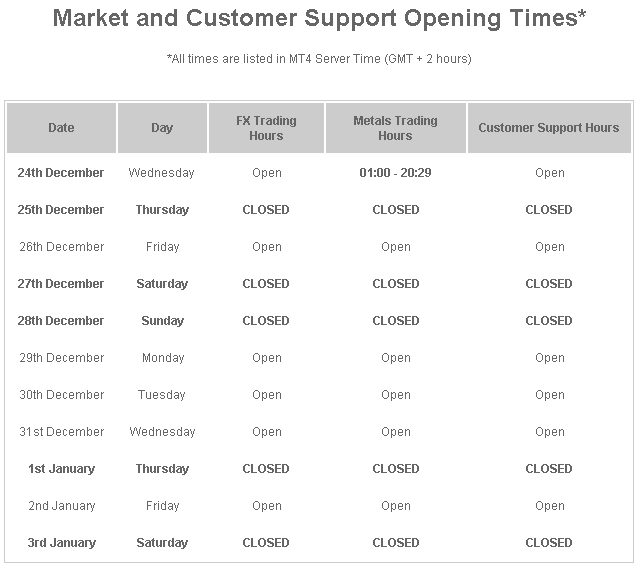 Holiday Trading

As like many of us, even Liquidity providers enjoy a break at this time of the year. Due to less liquidity there may be increased volatility in the markets and slightly wider spreads.

Please ensure that your account is adequately funded as these conditions can impact even fully hedged positions.