Putting cash back into traders' pockets!


Forex Broker News
You can find and read the latest news and press releases from all of our partner brokers here.

Thursday 23rd of October 2014
XM would like to inform you that due to the seasonal change in Daylight Savings Time in Europe on the weekend of 25th October and in the United States on the weekend of November 1st, the trading hours of various instruments will be affected between October 26th and October 31st. The normal trading hours will be resumed from there onwards.

Please review the table below to see which instruments will be affected and how: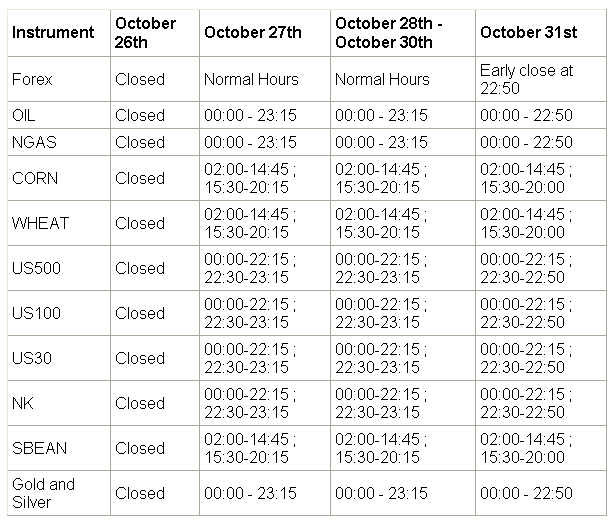 Note that all times displayed are GMT +2.