Putting cash back into traders' pockets!


You are here: Forex Broker CashBack » Forex Broker News » The highest leverage of 1:2000...
Forex Broker News
You can find and read the latest news and press releases from all of our partner brokers here.

Friday 3rd of October 2014
FBS are excited to inform you that the maximum available leverage on Forex - 1: 2000 - has been introduced at FBS from now on.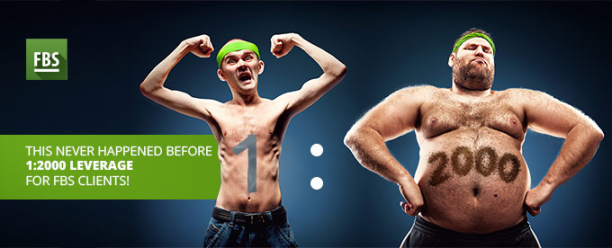 They are pleased to offer their customers all the best. With this unique leverage you will be able to earn maximum and make all your dreams come true!

Your success on Forex is no longer dependent on your initial investments.

This opportunity is offered to each trader on "Micro", "Standard" and Zero Spread accounts. You can set or change leverage on your account manually in your Personal Area.

Join FBS now! They wish you successful and profitable trading!